Two state secondary schools in the UK stand out as being champions of real-world learning (RWL) – School 21 in Stratford, East London and XP School, in Doncaster.
While the emphasis in each school is slightly different – School 21's focus is on oracy and XP School is characterised by its learning 'expeditions' – both schools employ the principles of Expeditionary Learning and share many qualities: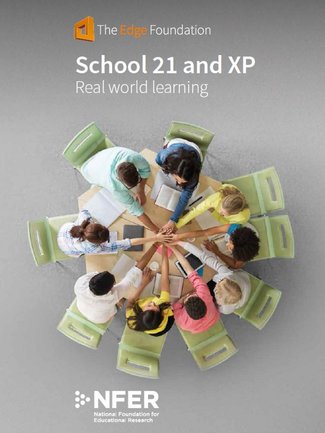 An overarching whole-school ethos valuing authentic work relevant to the real world
An emphasis on the develop of young people's character, especially communication
Open-minded, creative and collaborative leadership
Development and delivery of a broad curriculum via projects/expeditions
Awareness of and involvement with the local community
A strong emphasis on CPD with additional days for planning.
This report by the National Foundation for Educational Research (NFER), commissioned by the Edge Foundation (published June 2019), makes recommendations as to how some elements could be implemented by other schools.
---
Above All Compassion
The film, Above all Compassion, The Story of XP School launched in May 2022. Speaking about the film, they say:
"Imagine the school you wish you'd gone to. A school where every student has the opportunity to be the best version of themselves. Where kindness is a daily practice and every person gets to the top of the mountain.

This is the story of XP, the extraordinary school based in Doncaster that's transforming education as we know it by delivering the curriculum predominantly through expeditionary learning and working together in 'crew'.

The XP Trust is a family of schools that are deeply connected with and positively make a difference in the communities they serve. Their culture is values-driven meaning that they expect their students, staff, and parents to be courageous, respectful, committed to craftsmanship and quality, to always show integrity, and, above all, to be compassionate."